For An Upfront Fee of $895, We Provide All The Tools You Need:
Comparative Market Analysis (CMA) – We provide a detailed Comparative Market Analysis (CMA) so you are educated and informed of all the recent activity in your area and you can price your home according to the market data
Multiple Listing Service (MLS) – We list your home on the Multiple Listing Service (MLS) which automatically posts your Listing to the popular Real Estate websites such as Zillow.com and REALTOR.com
Professional Photographer – We take care of having your home professionally photographed by a Real Estate photographer so your home will present itself in its best light for potential Buyers
Showing Assist (MLS) – We set you up with a personalized Showing Assist, which is connected to the MLS, and will be used to
manage all Showings for your home via text and/or email. You can simplify the showing request process by setting up times that are available to show your Listing. You will automatically receive an email and/or text when an Agent requests to show your property.
Combo Lockbox – We provide a Combo Lockbox. This holds your keys and allows Agents to show your home without interrupting your day. Homes that have a Lockbox make it easier for Agents to show your home, and will get shown more often.
Coley Properties Yard Sign – We provide a Coley Properties Yard Sign to put in your yard which will give your property the look
of a Listing by a true Real Estate professional
Homeowners Guide To Selling – We provide the necessary Real Estate documents you will need, as well as a Homeowners Guide To Selling, to help you throughout the process of selling your home
Availability – We are available from 9:00 AM to 6:00 PM Monday – Friday, and our Text Line is available after-hours and on weekends. Call or text 405‐456‐9278.
If you would like to submit an online inquiry, please fill out the form below and we will contact you within 24 hours.
---
Discounts For Heroes – We would like to pay our respects to all of the Heroes in our surrounding communities, so we are offering a $150 Discount for all Firefighters, EMS, Law Enforcement, Military/Veterans, Healthcare Workers, and Teachers. We appreciate and support all that you do!
---
HOW MUCH YOU WILL SAVE:   
Price: $100,000    You Save:  $2,105
Price: $200,000    You Save:  $5,105
Price: $350,000    You Save:  $9,605
Price: $500,000    You Save:  $14,105
Price: $750,000    You Save:  $21,605
---
Chad Richmond ‐ Coley Properties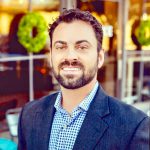 My name is Chad Richmond and I have been working in the Real Estate industry for over 10 years. Born and raised in Oklahoma City, I know the OKC Metro Area very well. When I first started out as a Realtor, I was surprised to learn that Listing Agents were not present at Showings for homes they were representing as the Listing Agent. I soon began to realize that a Listing Agent typically gets the home photographed, prices the home accordingly, and then puts the property information on the Multiple Listing Service (MLS), and the MLS takes care of the rest. In all honesty, I believe a house sells itself. As long as it is photographed well and is priced properly, the Buyers will find it. The key is having the house listed on the MLS where Buyers and Buyers Agents are looking. I got into the real estate industry because I enjoy helping people and I feel like the best way I can do that is by helping people save money. For an upfront fee of $895, we provide all the tools you need to sell your home and help you save thousands of dollars. We look forward to helping you.
---
Pay the Flat Fee Listing Here